Home | Nossos Produtos |

Secabo TC7 SMART MEMBRANE modular heat press 40cm x 50cm with Bluetooth
Secabo TC7 SMART MEMBRANE modular heat press 40cm x 50cm with Bluetooth
This latest development of the successful automatic knee-lever press Secabo TC7 MEMBRANE introduces a world novelty to the market, which opens up a variety of new options to users: The controller of the TC7 SMART MEMBRANE now comes equipped with a Bluetooth interface that allows for controlling the press via the free app Secabo Smart Transfer, while also providing access to a comprehensive function database. This allows users to: Simply enter the type of fabric and the transfer material and immediately retrieve the matching combinations of temperature, time and pressure. Additional features, such as the calculation of heat-up times and warning functions, make the app a valuable assistant for all common heat transfer methods. The new heat press Secabo TC7 SMART MEMBRANE offers a work surface of 40 x 50 cm, is easy to use and robust in ongoing operation. With regards to the base plate, the heat press is provided with a passive membrane. It creates new opportunities in the implementation of your Secabo heat press – especially when working with transfer objects with large differences in height and unevennesses. The membrane can easily be inflated using a small inflation bulb. The membrane's maximum compensation height may be configured thereby. The contact pressure is configured via a large hand wheel located at the upper side of the heat plate. When the heat press is closed, a manometer reliably displays the current contact pressure in grams per square centimeter. Further fine-tuning while pressing is possible via the inflation bulb and a release valve. The TC7 SMART MEMBRANE allows for taking accurate readings of the actual contact pressure, as well as reproducibly setting it. The modular design allows for quick and easy installation of replaceable base plates in various formats, a quick change system and a slide extension.
Intelligent display features and an intuitive control concept
Our SMART models are equipped with brand-new electronics, which were developed on the basis of Secabo's extensive industry know-how. For the first time, the automatically opening knee-lever presses' digital controller is equipped with a Bluetooth interface allowing for operation via the free transfer app Secabo Smart Transfer. Furthermore, the controller also comes with new and revised features. In addition to known settings, such as temperature and time, the range of functions has been extended to include settings for pre-pressing, a counter function, sleep and auto-off mode, 10 memory locations for transfer parameters, and many more features. The control concept has been completely reworked to further improve press handling for the user – the new rotary push button and the large display are significant contributions here.
World first: Control app for precise and efficient workflow
The Secabo Smart Transfer App is a free control app for the SMART heat presses by Secabo. In addition to normal control functions, suitable transfer parameters covering many types of fabric and transfer media can be retrieved from a cloud database. In addition to time and temperature, various pressure settings can also be differentiated. The combination with small base plates and thus extremely high contact pressure achieves dramatically short transfer times, which have so far never been indicated by a manufacturer of heat presses or transfer media. Simply enter the type of fabric and the transfer material and immediately retrieve the matching combinations of temperature, time and pressure. Additional features, such as the calculation of heat-up times and warning functions, make the app a valuable assistant for all common heat transfer methods. It is a huge pool of information for laymen and professionals – the preliminarily tested transfer parameter pairings aren't merely "known" thanks to professional experience, and they can only be set and used via the app. The Secabo Smart Transfer App can also be used to control multiple SMART heat presses using a mobile device – smart phone or tablet. The saving, managing, and loading of jobs within the Secabo Smart Transfer App allows for retrieval and reproducible use of previously used transfer parameters.
Cutting-edge press construction and mechanics
The latest generation of the well-known TC5 and TC7 models features a new intelligent design and construction. In selecting the used components, special attention was given to high-quality materials and surfaces. Both SMART presses feature a modular design that optionally allows for quick and easy equipping with replaceable base plates of various formats, with a quick-change system and with a slide extension. The heating plate was equipped with an additional protection plate. The compact dimensions and modular design allow for easy disassembly into light packages for transport and shipping.
Features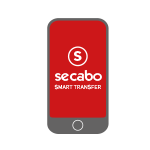 Secabo Smart Transfer App
The device is designed for control by the Secabo Smart Transfer App suitable. Hilde of this app allows you to precisely match Transfer parameters for your application.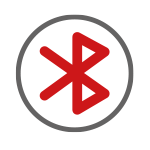 Bluetooth interface
The device can be connected via Bluetoth with a mobile device and the Secabo Smart Transfer App can be connected and controlled.
Digital controller
Time and temperature are set within one digital controller.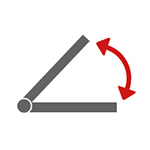 Large working area
Due to the large folding angle of 40°, the transfer objects can be aligned comfortably and precisely.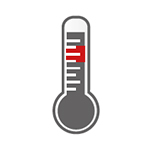 Low hysteresis
The temperature controllers reduce temperature fluctuations to a minimum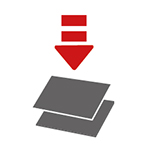 Variable working pressure
the pressure can easily be adjusted – depending on the technology and object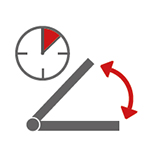 Opens automatically
This heat press opens automatically after the the adjusted time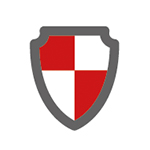 Working safely
The safety and quality of the machines is permanently controlled by German safety standards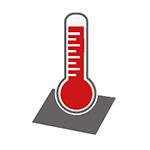 Exact temperature distribution
The high-quality heat plate ensures an exact temperature distribution over the whole heating plate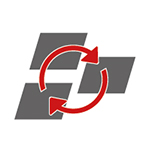 Exchangeable base plates
exchangeable base plates now available in combination with the quick change system
---
A POR QUE ESCOLHER A Secabo TC7 SMART MEMBRANE modular heat press 40cm x 50cm with Bluetooth?
Technical Data
| | |
| --- | --- |
| pressure setting | Height adjustment of the heating plate by hand wheel, Fine adjustment with blower ball and diaphragm drain valve |
| net weight | 49 kg |
| working area | 40cm x 50cm |
| scope of delivery | Mechanical base, Heating plate, Base plate, Diaphragm base plate, Fastening set, Controller Box, C13 Power cable, Tools, Operating instructions |
| max. working pressure | 250 g/cm² |
| max. clam angle | 40 ° |
| max temperature | 225 °C |
| maximum time preset | 999 s |
| power supply | AC voltage 230V / 50Hz – 60Hz, 2.0kW |
| environment | +5°C – +35°C / 30% – 70% humidity |
| Dimensions closed | 47cm x 57cm x 80cm |
| Dimensions open | 47cm x 93cm x 80cm |
| Size Diaphragm base plate | 47cm x 57cm |
| Brand | Secabo |
---
Nosso DNA consiste em superar desafios, desafios estes que nossos clientes chamavam de problemas antes de serem alcançados. Por isso iniciamos uma busca direta por fabricantes em todo o mundo, e hoje trazemos soluções completas, devido a nossa especialização em impressões digitais e corte de alta performance, para baixas médias tiragens.