Secabo FC50 Flatbed Cutter with DrawCut PRO
The flatbed cutting plotter Secabo FC50 including software is ideally suited for the production of small series and design samples. The compact desktop unit offers a maximum working area of 35cm x 52cm and reliably fixes the applied material on a vacuum table. The underlying felt mat allows smooth work even with complete material averages. As an alternative to the drag knife, there are two groove and groove tools in different sizes. Thus, depending on the paper thickness, the right tool is available to cut out objects with exact contour and to create grooves or folded edges. The multilingual cutting software DrawCut PRO and the multi-registration mark recognition system LAPOS Q are included in delivery and support professional results. The vacuum pump with acoustic enclosure and silencer is also included.
Multi-pass mark recognition system LAPOS Q – Precision meets performance
LAPOS Q is the fastest and most convenient sequential multi-register mark recognition system in the world. Paper, cardboard, stickers, labels and other media can be cut out to exact contours in free forms and even with the largest plots. The register marks are read in segment by segment as required, so the precision remains the same over the course of a large plot. Contour cut jobs can be read in easily by barcode.
DrawCut PRO cutting software – standard on board!
The multilingual professional cutting software DrawCut PRO for Windows is included in the scope of delivery. It not only reliably handles design and layout tasks and imports a wealth of graphic file formats, but also directs the Print&Cut applications of LAPOS Q, including the automatic generation of cutting contours and groove lines for your flatbed cutting plotter. DrawCut PRO has a unique vectorization algorithm for converting pixel graphics into path files and provides extensive text, shading and outline functions for the user.
Vacuum table for best fixation of your cutting objects
Both the FC50 and FC100 are fitted with vacuum tables as standard, which ensure that your cutting objects are securely fixed in place by means of the vacuum pumps that are also supplied. There are two different cutting supports to choose from, which provide the vacuum – depending on the application – more diffusely or with pinpoint accuracy.
Features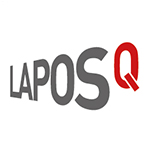 LAPOS Q
State-of-the-art contour cutting function for Print&Cut applications, automatic continuous recognition of register marks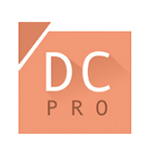 DrawCut PRO
DrawCut PRO included – with control for LAPOS XPT, vectorization, text to path, shading, etc.
Plug and play
simple installation, no additional drivers necessary
servo drives
silent, precise and powerful servo drives for best cutting results
high precision
High precision for cutting of smallest fonts and objects.

Cutting and creasing
Two tools are available for cutting and creasing, i. e. adding folding edges to the object within the same operation.
---
A POR QUE ESCOLHER A Secabo FC50 Flatbed Cutter with DrawCut PRO?

Technical Data
| | |
| --- | --- |
| interfaces | USB |
| weight with package | 68 kg |
| countour cutting function | LAPOS Q, sequential cut marks |
| scope of delivery | Flatbed cutting plotter, multilingual cutting software DrawCut PRO (Windows), drag knife, ball-bearing knife holder, plotter, grooving tool in two sizes, connection cable, vacuum pump, felt mat for vacuum table, acoustic enclosure and silencer, German user manual |
| max. work area | 35cm x 52cm |
| max. thickness | 1,5 mm |
| downforce | 50g – 500g g |
| control | back-illuminated graphic LCD display with gel buttons |
| weight without packaging | 35 kg |
| Max. cutting speed | 600 mm/s |
| Dimensions (W x D x H) | 76cm x 86cm x 30cm |
| max. grammage | 400 g / m² |
Especificações
| | |
| --- | --- |
| interface | USB |
| Peso com embalagem | 68 kg |
| Função corte de contornos | LAPOS Q, marcas de corte sequenciais |
| Escopo de fornecimento | Plotter de corte de mesa, software de corte multilíngüe DrawCut PRO (Windows), lâmina de arrasto, porta-faca com rolamento de esferas, plotter, ferramenta de canais em dois tamanhos, cabo de conexão, bomba de vácuo, tapete de feltro para mesa de vácuo, gabinete acústico e silenciador |
| máx. espaço de trabalho | 35cm x 52cm |
| máx. espessura do material | 1,5 mm |
| Pressão | 50g – 500g g |
| Manejo | visor LCD retroiluminado com botões de gel |
| Peso sem embalagem | 35 kg |
| Max. Velocidade de corte | 600 mm/s |
| Dimensões (L x W x H) | 76cm x 86cm x 30cm |
| máx. gramatura | 400 g / m² |
---
Nosso DNA consiste em superar desafios, desafios estes que nossos clientes chamavam de problemas antes de serem alcançados. Por isso iniciamos uma busca direta por fabricantes em todo o mundo, e hoje trazemos soluções completas, devido a nossa especialização em impressões digitais e corte de alta performance, para baixas médias tiragens.